What is Sphere Social (SAT)? ICO for building the first Decentralized Social Media Network
In this article, we are talking about Sphere Social (SAT) - the first Decentralized Social Media Network and review Sphere ICO, which includes 4 parts:
1. What is Sphere Social (SAT)?
2. Sphere Decentralized Social Network - The Social Media Revolution
3. Sphere Social ICO & SAT token details
4. How to Join and Get 100 SAT token for FREE
Now Let's start.
What is Sphere Social (SAT)?
SAT (Social Activity Token) is the token used in Sphere Social Network. The SAT token is based on the ERC20 standard with a total token supply of 1 billion SAT.
Sphere Social (ICO) is the project for building the first Decentralized Social Media Network in the world.
The Sphere platform will be as social as the current social media applications. The changes they are
based on the blockchain platform meaning that it is decentralized (no one can control the network) and all its data is kept private, secure, transparent and safe. Data manipulation within this platform is close to impossible.
Sphere Decentralized Social Network - The Social Media Revolution
What a platform really respects your privacy?
Social media is now no longer just a tool to keep up-to-date with friends and family. It is also a growing tool for relax, shopping, news interaction. Companies that own social media platforms (such as Facebook) are making so much profit from their users' by using or selling their personal data.

By joining a social network, all our activities will be collected, which includes (but not limits to): who we are, what we like, where we are, what we do. It is so sad, that when we are connecting with our friends within the social network there is always someone in the background, who collects our data and makes profit, just because we use that platform.

For this reason, Sphere has been built. Sphere's revolution takes us back to the basics. Social media platforms should be built on the basis of transparency, privacy and data security. Sphere's decentralized social network enables users to be in charge and get compensated on their social connections.

Let's imagine a place where we can find a place on the internet where you can securely and safely, connect with everyone you know.

Sphere - Decentralized Social Network platform
This platform, Sphere, is in an open blockchain format that allows users to hold it liable for their data as well as connect with anyone they know without fear of safety and security.
Something bigger than just a social network. Sphere's revolution released a new form of cryptocurrency, named SAT which can be used to serve for commercial purposes, such as reaching more people, therefore targeting larger audience. They decided the market needs to change after all these years. There must be new way to connect with all the potential costumers. I think they have a right answer to this question.
What is the advantages that Sphere offers to Advertisers?
Many companies waste monies and efforts on unsolicited messages and advertisements on social networks which have been proven to be ineffective as they do not quite meet their targeted audiences, and companies pay advertisers huge advertisement charges.

To resolve this problem, Sphere platform will allow businesses to target their consumers directly. This prevents the browsing habits of social media network users being sold and enables companies to reach their target audience in terms of marketing.

And Sphere also introduces a new way of marketing that guarantees mutual benefit in the buyer-consumer chain, thereby creating a better method of conducting business transparently. Advertisements will be more native and friendly to all Sphere's users.


How is Sphere Ad Platform going to work?
Every Sphere's user can be able to crate an ad, which are going to be displayed in the news feed. Users will pay for their advertising with SAT currency.
For businesses, Sphere aims to reduce their advertisement costs. Ads within the platform will be paid for but at much cheaper rates compared to the current market rate. Advertisers will also have access to a tailor-made audience upon their request. This will save on cost and make their ads more effective as users will only get the ads that they want to see and at a frequency of their choosing.


What is SAT token and what can we do with it?
SAT is digital currency designed to be used within Sphere Social Media platform
SAT is going to be used throughout the system to ease transactions.
SAT is made in a way where everything is secure and transparent.
Sphere's market-place will allow followers and friends to buy products with SAT, created by users.
SAT can be also traded on several exchanges.
You can take a look in to Sphere application on Google Play Store and Apple Store:
Sphere Social ICO & SAT token details
Sphere Social Token Crowdsale (SAT)
Name of token: Social Activity Token
Symbol: SAT
Token Standard: ERC20 Standard
Decimals: 8
Role of Token: Utility Token. Use for purchase goods and services on social media platform
Total supply: 1,000,000,000 SAT
Available token for sale: 650,000,000 (65% of supply)
Emission: All unsold and unallocated tokens will be destroyed, and additional release of tokens will not be possible
Period of Sale: 12 February 2018 UTC 21:00 to 9 April 2018 UTC 21:00
Cost of 1 SAT: $0.14
Softcap/Minimum Goal: $1.5 million – softcap goal reached
Hardcap/Maximum Goal: $40 million
Accepted currencies: Ethereum, Bitcoin, Litecoin, Dogecoin, Fiat
SAT TOKEN DISTRIBUTION
65% - Token sale
17% - Network growth
9% - Company
1% - Advisors & Managers
8% - Bounty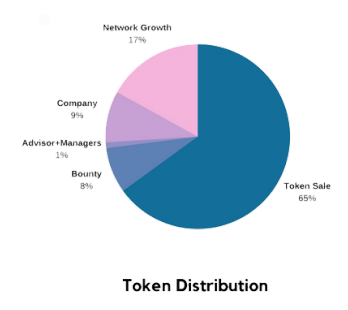 FUNDS ALLOCATION
60% - Development
15% - Marketing
5% - Legal
15% - Company
5% - Security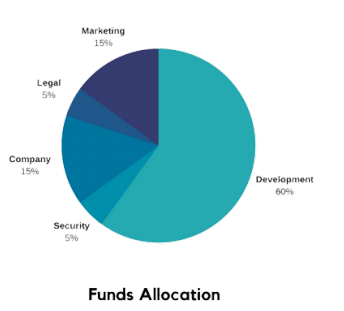 Sphere ROADMAP
2016 – Sphere development starts
Q1 2017 – Ground work preparation for ICO
Q2 2017 – Further application development
Q3 2017 – ICO marketing
Q4 2017 – ICO Pre-sale starts
Q1 2018 – ICO crowdsale starts. Backend update and security integration
Q2 2018 – Advertisement platform
Q3 2018 – Sphere marketplace
Q4 2018 – Complete trustless and decentralized social network
Into the Future – More features coming (Auction system, Third party integration, etc.)
Sphere TEAM
Andrew Khong – CEO
Robert Tomkins - Tech Project Manager
Andy Fuhr - System Engineer
Jessica Thoennes - Community Manager
Tamara Mihajlovic - Customer Support
Edwin Kinoti - Blockchain Researcher and Writer
Marinelle Rademan - Investor Relations Specialist
Ivan Karp - Marketing Manager
Tamara Petrusevska - Social Media Manager
Matvey Hodovanyuk - Software Engineer
ADVISORS
Michael Arbach - Technical Advisor
Amy Roiland
Boyan Josic
Rob Rukstalis
For more details, please visit Sphere's official website and other social channels;
How to Join and Get 100 SAT token for FREE
- Sign up and account at:
https://sphere.social
Fill your email address and password twice then click
Create New Account
- Check your email (include in spam folder) and active your account by clicking on the link in the email from Sphere
- Verify you receive 100 SAT token in your account
Invite your friends to join Sphere and you will get extra 50 SAT for free.
This bounty program (bonus) may stop at any time. Hurry up!!
Updated 28/Feb/2018:
The bounty program policy has changed, now you can get only 20 SAT free for joining and 10 SAT for inviting a new friend.